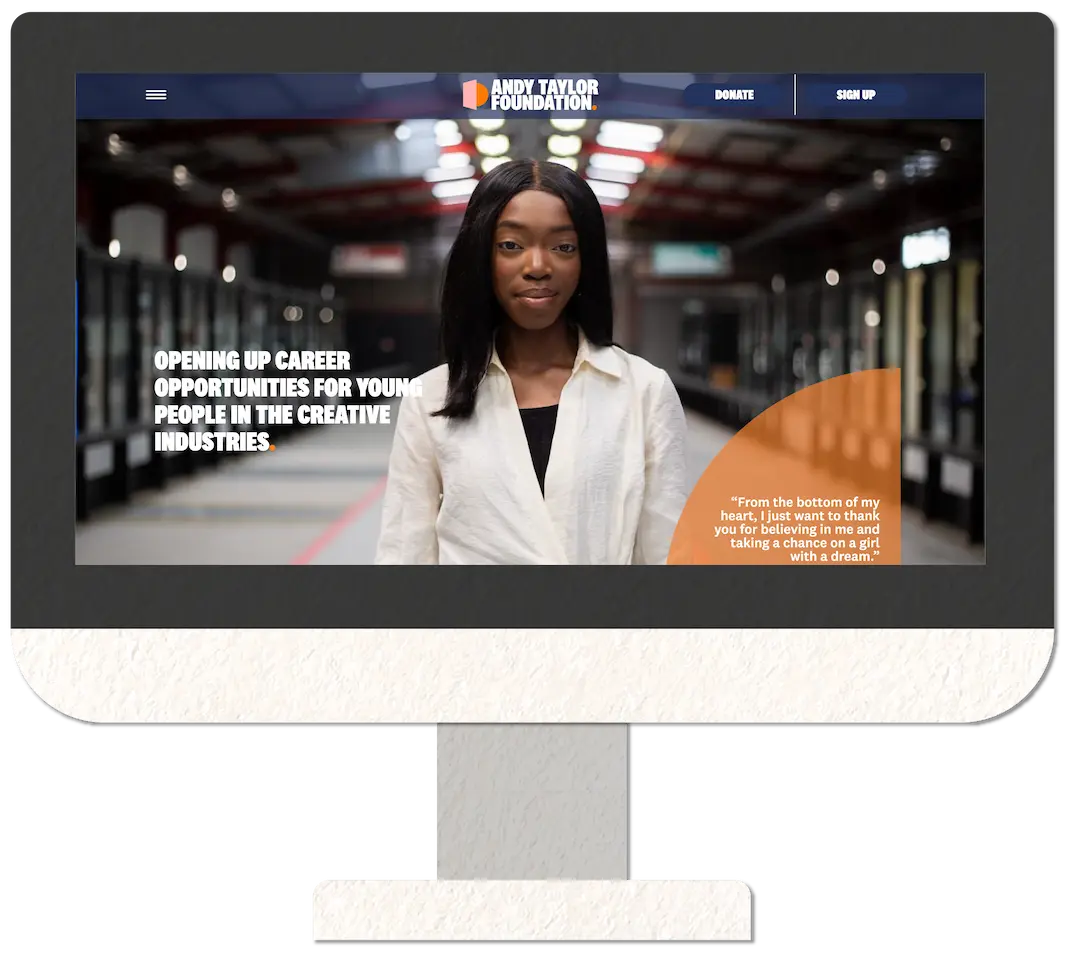 Overview
Andy Taylor was a pioneer of digital media in the UK and an inspiration and mentor to many who followed in his footsteps. In 2012, Andy co-founded Little Dot Studios which is now one of the largest distributors of premium content on YouTube and producer of factual channels, which include the BAFTA award-winning Real Stories.
Following his untimely death in 2020, the Andy Taylor Foundation was established to continue the work Andy started, opening doors to untapped potential in the creative industries and seeking employment opportunities for those who have traditionally been overlooked by this sector.
Organisations with this kind of strong social purpose align with what we're all about at A Better Planet so this was a fantastic opportunity to work with a Manchester-based charity making a difference close to home.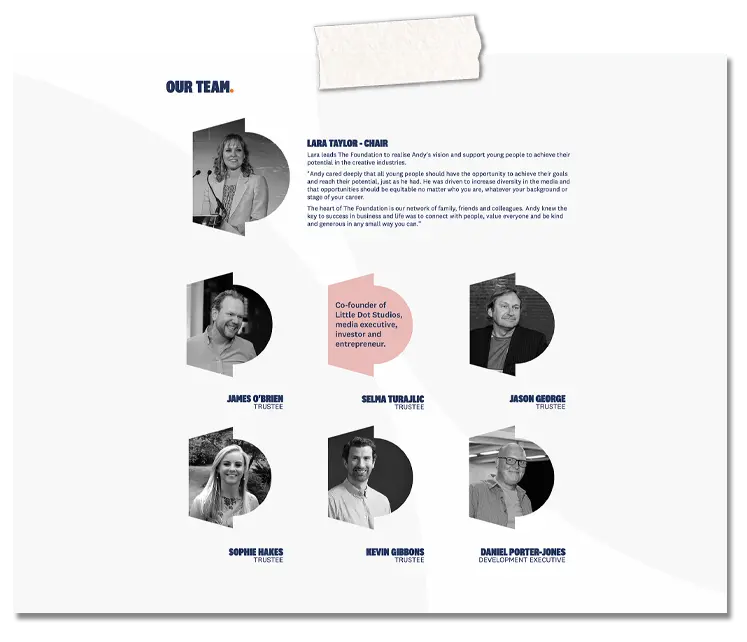 Brief and objectives
This project came about via a chance encounter at a music festival in the summer of 2022.  Stu from our team bumped into mutual friend, Daniel, who had recently taken on the role of Development Executive at the Andy Taylor Foundation.
They kept in touch and, when the Foundation put out a tender for a new website later that year, we were happily in the mix and were successful with our pitch.  We LOVE it when work finds us in this way.
We worked with Daniel to identify the requirements for the new website which was to be used predominantly to showcase their "Foot in the Door" training programme and to attract more partners, funders and public donations.
The brief was to design and build a largely single-page website made up of the following sections: About, Team, Partners, Training Programme information & Alumni, Donations via Crowdfunder, News/Blog, Contact form, Newsletter sign-up via Mailchimp, links to social media channels and analytics.
Strategy
Design
The Andy Taylor Foundation branding uses some very strong colours and shapes which gave us a great framework for the design of the site.  We aimed to keep all those elements true to the guidelines so that the site stayed in keeping with the existing brand.
As the site is mainly one page, in its initial build, the graphic elements and bold colours helped to break up the main page to give clear demarcation between sections. We were given a good bank of imagery to use, so again these helped to highlight the different areas. The graphic elements were also used to create movement, with a small amount of animation and the use of parallax, making the site more engaging.
Build
The brief asked for the website to be easy to update so we chose WordPress as the content management system and created some simple templates for the ATF team to use to make their updates.
As well as integrating well with social media platforms, WordPress also allows for easy design and content edits if required in the future as the website expands and extra functions are added.
We're looking forward to continuing to work with the Andy Taylor Foundation in 2023 as they plan to deliver more training programmes and to grow their operations.