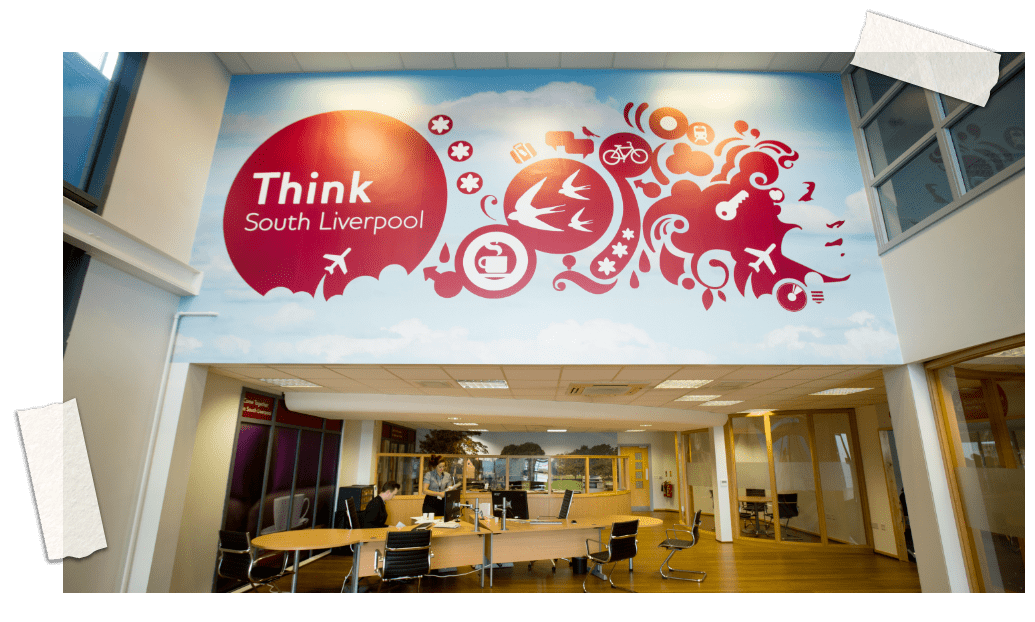 Overview
South Liverpool Homes (SLH) is a Social Housing provider currently managing around 3,700 homes in the Speke and Garston area of South Liverpool. Think South Liverpool is a successful, ongoing marketing campaign, owned by SLH. It aims to change perceptions of the area and of living in Social Housing, in order to drive up demand for homes and create a broader mix of tenants.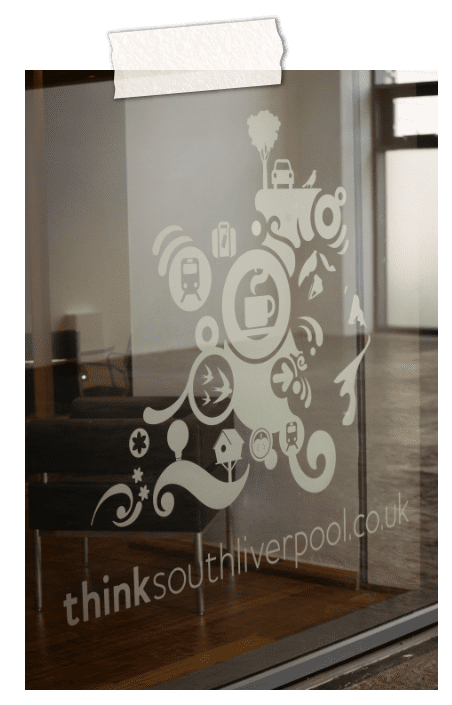 Brief and objectives
For this campaign, SLH wanted to challenge and change the perception of both Speke and Garston as an area and what it's like to live under a Social Landlord.
Components of the campaign included a full set of interchangeable campaign graphics; brand guidelines; 'For rent' boards; an Estate Agent-style office with staff training to enhance the experience; a transport advertising campaign; a micro site to search for available homes with a straightforward application system; stationery; sales brochures and other literature; a press advertising system and a social media campaign with accompanying creatives.
Strategy
The campaign aims to make people rethink both the area and the idea of living in Social Housing. Often thought of as industrial, we used a combination of "thinking heads" and photography of the amazing vistas from the area to suggest people question their perceptions. We then combined these with lifestyle shots from inside a home with cheeky reworking of the "fab four's" lyrics. We wanted to show that social housing isn't 1970's dreary council houses and to reconnect Speke and Garston to the city centre.
The campaign is proving to be a success. South Liverpool Homes now has a waiting list; something they, unusually for the sector, didn't have before hand. They are also seeing an increase of the "new generation" of social housing tenants choosing their properties.