If ONE project encapsulates what we're all about…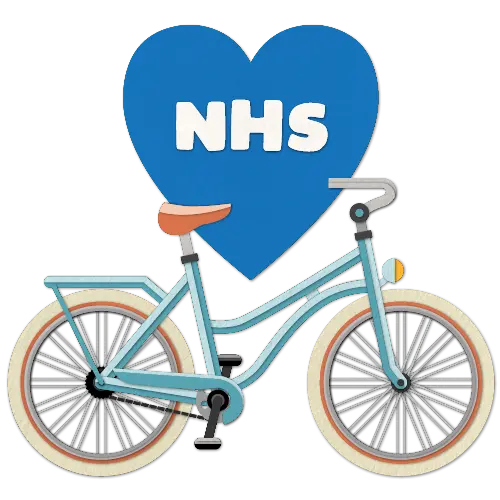 When we first discussed setting up A Better Planet, it was with the intention of supporting predominantly environmental groups with their branding and communications.
The truth is: things simply aren't that black and white.
When I visited Preston New Road's fracking site to meet the most amazing protestors and seek their advice on our campaign to Save Rimrose Valley, one of their lead campaigners, Tina, gave me a (friendly) warning that once you've opened the door to campaigning and caring about the planet… there's no going back.
She was right.
It's impossible to care about "the environment" and not care about the welfare and health of our fellow human beings.
Right?
So many of the biggest issues that we, as a species, are facing are interconnected.
Sick of too many cars on the road on your daily commute? By default, you should care about the breathing-related illnesses experienced by the people living alongside these busy roads as a result of NO2 and particles emissions. You should care about the massive amounts of CO2 emissions generated by transport, fuelling the climate emergency. You should be interested in schemes that promote better public transport and active travel.
And on it goes.
So, when a project like this one comes along, it's incredibly heartening to see an organisation using its skills and resources to tackle multiple issues at the same time.
HYPE Urban Bikes is a project run by social enterprise, HYPE Merseyside.
Its aim is to make cycling cheaper, safer, more accessible and a natural choice for as many people as possible – enhancing the lives of cyclists and would-be cyclists across the Liverpool City Region.
In response to the ongoing fight against COVID-19 (coronavirus), it has pledged to provide more than 100 of its hire bikes to NHS staff across Merseyside hospitals, for free.
And it has plans to do even more.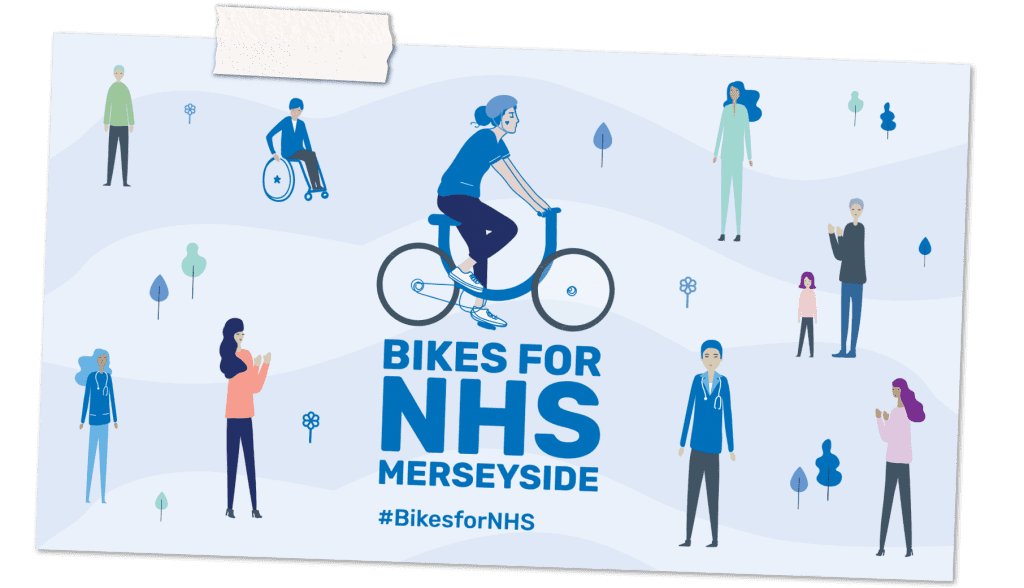 If it's not immediately obvious how this can make a difference, sixty applications for the first 100 bikes were received in just 48 hours from NHS employees living within five miles of Arrowe Park Hospital on the Wirral. Since this has been expanded, at the time of writing, an incredible 226 NHS workers have applied for a bike in less than a week.
In responding, they cited that this will help them to save money by not having to take taxis when public transport wasn't available; to save precious time waiting for the reduced public transport that is available, allowing them to spend more time both in work and with their families, as well as improving their own health and general fitness.
Genius!
HYPE Urban Bikes have spotted an opportunity – not to make a fast buck – but to make a difference.
They are now inviting NHS workers from across Merseyside to apply for a bike and have launched a crowdfunding campaign to raise £20,000 to help them deliver even more bikes to members of the 50,000+ NHS staff community across the region. All money raised from the crowdfunding campaign will be spent on buying more bikes and repairing those donated by the public.
You can read more information here, or even donate to this amazing cause here.
For our part, we've been working with HYPE Merseyside for a number of years. We created their brand but also work hands on with them delivering workshops as part of HYPE's vibrant parks campaign and their work within the City Region's schools. The HYPE Urban Bikes campaign dovetails with HYPE's Walk, Run, Cycle, Play campaign; a weekly event that has reached hundreds of people this year along the New Brighton to Seacombe promenade by encouraging more people, to be more active, more often on Sunday mornings. This is soon to be replicated on the Liverpool side of the Mersey in partnership with The Canal and River Trust.
For the NHS project we're currently helping them with their design, marketing and PR, so this initiative can reach and engage with as many people as possible.
Please help us to raise awareness by sharing this blog.
Thank you.
Stu 20th April, 2020