Where Does Our Recycling Really Go?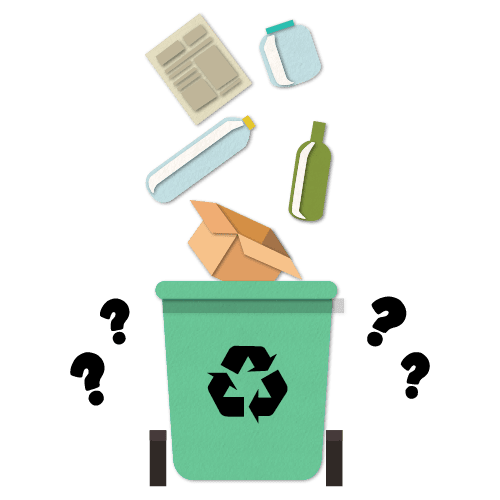 Many of us diligently sort our recyclable waste into whichever coloured bin, bag or box our local councils have given us.  It's become part of the daily routine and makes us feel like we're doing our bit.  Our unwanted plastic, glass, cans and paper head off to be sorted, processed and turned into something new, right?
Whilst this may be true in lots of cases, do the official stats tell the full story?
We wanted to take a closer look at this issue in our latest blog.
Germany & Wales: Recycling Champions?
Germany's recycling rate is over 65% with Wales standing at 62%, some 17% higher than the rest of the UK combined (45%).  Even after an independent (rather than self-reported) analysis was carried out by Bristol-based Eunomica, these rates were still a relatively impressive 56% and 52% respectively.
However, as is often the case, headline stats can be misleading. Recycling means recycling, right?  Wrong.  The shocking reality is that Germany, the UK and other wealthy nations either incinerate or export the majority of their recycling to other countries.  Since China banned nearly all imported waste in 2018, the baton has been passed on to Malaysia.
It is a classic case of turning a blind eye, with apparent scant regard for its consequences.
How bad is the UK?
611,000 tonnes.  That is the staggering amount of recycled plastic the UK exported to countries such as Malaysia in the latest available data.   In fact, 105,000 tonnes or 17% of our recycled waste went to Malaysia.  
In its recent report, The Recycling Myth 2.0, Greenpeace states:
"Despite commitments by the UK government to curb the trade in plastic waste exports, Britain is still continuing to behave like a long-range fly-tipper."
Clearly this is both reprehensible and unsustainable, especially when it has been widely reported waste ends up in the world's oceans, mostly stemming from, you've guessed it, South East Asian rivers.  
What Are We Doing About It?
There are signs that somewhat belatedly, the Malaysian and other affected countries' governments have had enough of their global fly-tipping status.   Earlier this year, it was reported that Malaysia sent back 42 containers of recycled plastic back to the UK.  However, the solution has to principally rest with the UK itself, otherwise the cycle will repeat itself.
In response, the UK government has announced a new Environment Bill that bans such exports.  However, unless this can be enforced, this bill will fail to tackle what has become (another) global crisis.  Fines for being caught exporting plastics must be higher than they are at present. 
Instead, the route of the problem must be to reduce plastic use in the first place.  In the spring, the Government introduced its Plastic Packaging Tax and, as we reported in our recent blog, it has also recently introduced a ban on single-use plastics (albeit limited to a few "serial offending" items).
So a lot more needs to be done and done quickly.  It is time for the UK and other wealthy nation governments to back up their words with meaningful action, make long term commitments and not just short-term promises that simply pay lip service to the problem.
Working with us, for a better planet
What are your thoughts on recycling?  Do you work, or run a business in this sector?  What challenges do you face?  What other solutions are there to this problem?  If you're trying to bring about positive change, we would love to help you spread your message.  Don't hesitate to get in touch.
Please do follow us across our social media channels: Twitter, Instagram, Facebook and LinkedIn.