Planning Deregulation: A Race to the Bottom?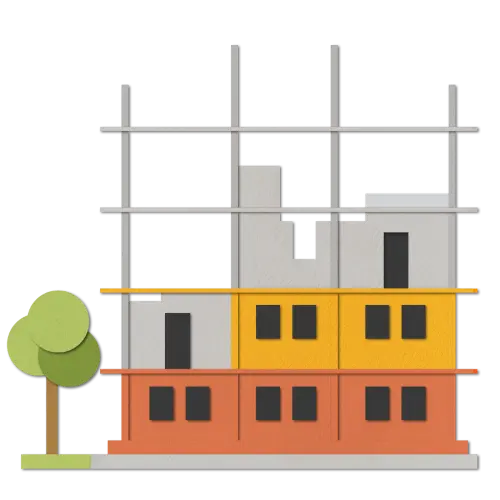 It's fair to say that the current UK Government can be a master of mixed messages, none more so when it comes to showing off its green credentials.   One day they are announcing commendable plans for the UK to be wholly reliant on sustainable energy within the next decade; the next during the Spending Review, sidelining pertinent questions as to why the £27bn Road Building scheme remains untouched from Covid-19 cuts.
In our latest blog, we investigate this apparent hypocrisy as we look at the potential consequences of its proposed deregulation of the planning process.
What changes are being proposed?
Anyone who has ever played the highly addictive and hugely popular SimCity series of games will be aware that your new city is conveniently zoned into different areas, principally industrial, commercial and residential.  Possibly for the better but probably for the worse, it would appear that our current Housing Secretary, Robert Jenrick, is a disciple of SimCity.  So much so, he has seemingly applied this zoning principle for housing in a huge overhaul of the planning system.   As renowned Architect and Design Critic Oliver Wainwright writes in this excellent article for The Guardian:
"all land in England will be designated for either "growth", with automatic planning permission, "renewal", with permission subject to some basic checks, or "protection", preserving the sacrosanct status of the green belt."
Such a move could, as Wainwright states,
"effectively cut democratic input into the planning process by half… if you want to object to a new development, you will have to have been there to feed into the discussion several years before it was even proposed."
Pretty alarming stuff.  However, even if Green Belts are "sacrosanct," green spaces are apparently up for grabs.
No more green spaces?
The fear is exactly this, as (sole) Green MP Caroline Lucas comments in this informative article on Politics Home:
"If Robert Jenrick gets his way with planning system reform, land designated for growth, renewal or protection will be swept away and replaced with urban sprawl."
It would appear that the reality of deregulation would be a lack of control, a lack of accountability, with a lot more power entrusted in the hands of property developers.   The crux of the issue is not necessarily the increased power of these developers – many are admirably ever more sustainable such as the Hockerton Housing Project – but that there will be very few controls as to where these housing developments can be built.
What are people doing about it?
Fortunately, there are many brilliant charities and other Non Governmental Organisations (NGOs) who are determined to apply the accountability these plans appear to be equally determined to do away with.  None more so than Friends of the Earth.   Although the online consultation period ended last month, their excellent template and campaign to voice their concerns to MPs has only just begun.  You can read and download their template here.
Another charity doing sterling work is CPRE (Campaign to Protect Rural England) whose deputy CEO Tom Fyans comments:
"we also need robust legal guarantees that the public are consulted regarding new development."
Encouragingly, CPRE announced on 22nd November that over half of MPs (many of them rural-based Conservatives) are against these plans.
So, the battle to protect the green and pleasant land we call home is far from lost.
Working with us, for a better planet
If you are equally passionate about protecting green space and the nature it supports, but are struggling to be heard, why not get in touch to see if we can help?
A Better Planet was born out of our team members' on-going campaign to protect another green space, Rimrose Valley from being developed and lost for ever.  We can offer guidance and support and would love the opportunity to work alongside you to make your own campaign as effective as possible.
Please do follow us across our social media channels: Twitter, Instagram, Facebook and LinkedIn.